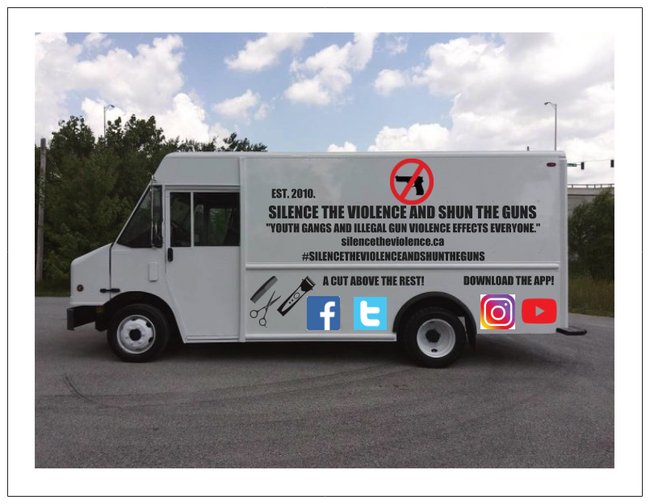 New!
Launched in March 2021
- Social and economic exclusion.
- At-risk youth and youth gangs.
- Illegal gun ownership and weapons.
- Female violence.
- LGBTQ violence.
- Violence by the police.
- Racism.
We understand that at-risk youth needs adequate employment especially since they have and are still being economically and socially left behind. And we know that idle hands coupled with no opportunity to earn money while suffering in poverty makes them easy recruits to earn money in the criminal world leading them down a path of self destruction. You can change their plight, before they get recruited into gangs. This employment opportunity is exclusively  for our target age of 18 year old at-risk youth where they would have to take a short college course to learn how to cut hair. Hire our at-risk youth to cut your hair. After our mobile hair cut service has been launched, simply prepay by the week, month or year for your hair cut(s), when you choose to have it done. All of our work will be done quickly, friendly and thoroughly. We take pride in our work. And if you happen to be unsatisfied, we'll make it right. That's our commitment to you.
We will be serving the (G.T.A.) general Toronto area with plans in the future to expand. In order to launch our service successfully, we need to generate the adequate amount of funding necessary to start with a proof of concept module. The module would include a fully functioning mobile app and a small fleet of trucks. Next, expansion. Here's how you can bring our vision to the market and save money. Prepay now  $572.00 CDN* for weekly hair cuts, a one time opportunity, for 52 weeks, which is a faction of what you would pay at a conventional barber shop, costing you only $11.00 CDN. The trade off, for the founding customers, is that the service would be preformed shortly after the mobile hair cutting service is launched. And at that point, regular pricing will apply for all others who did not prepay as a founding customer. Consider this fact. For decades, customers prepay for items that gets delivered six or more weeks later. How soon we can begin providing our mobile hair cutting service will depend on how quickly the market adopts this modernized module. Smart and reasonable people are always first. Prepay below:
* Introductory rates will change without notice.