The coffee mug.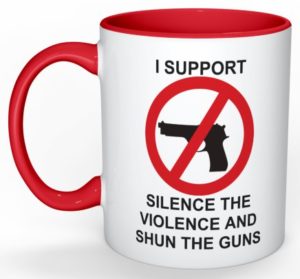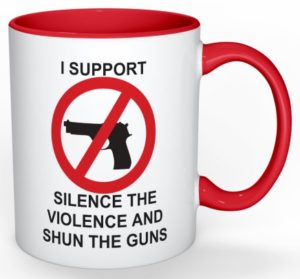 And the matching coaster.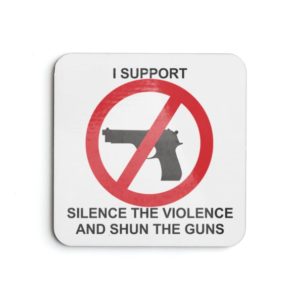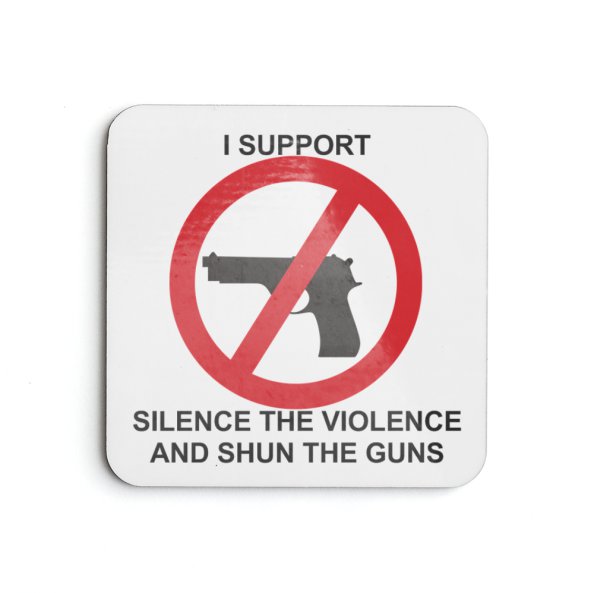 $30.00 CDN each
- Social and economic exclusion.
- At-risk youth and youth gangs.
- Illegal gun ownership and weapons.
One of the most effective ways to incite and keep the conversation going as you use it at your office or home. A consistent conversation ultimately leads to results. This monochromatic and ambidextrous item is especially popular during the winter months. Add the matching coaster for a total of $50.00. Visit the main Facebook page: www.facebook.com/silencetheviolenceandshuntheguns/ in the shop and photos section or the Canadian Facebook page: www.facebook.com/silencetheviolenceandshunthegunscanada/ in the photos section to see the entire line of items. Buy here!