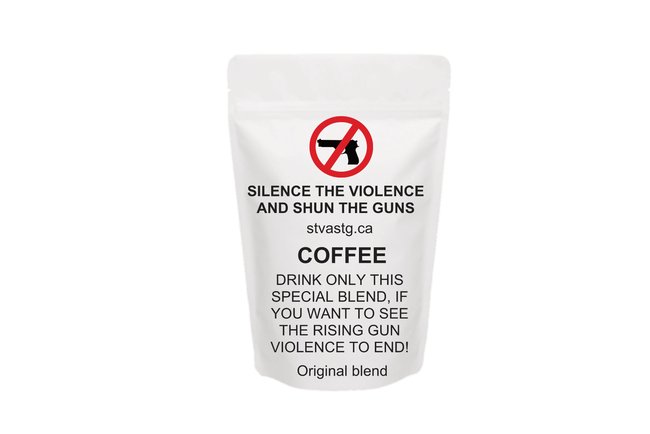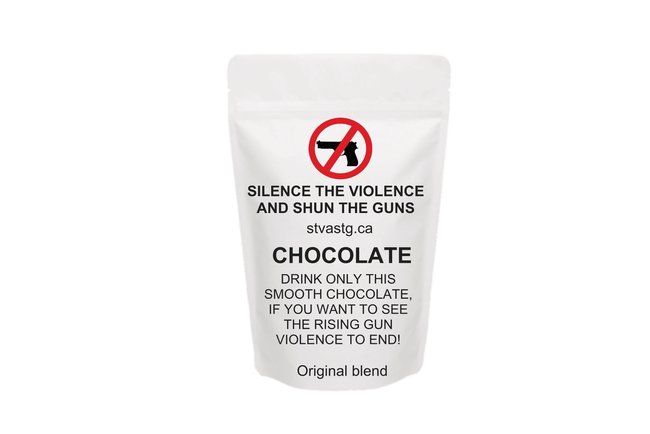 $25.00 CDN each
New!
Launched in February 2021
Social and economic exclusion.
At-risk youth and youth gangs.
Illegal gun ownership and weapons.
- Female violence.
- LGBTQ violence.
- Violence by the police.
- Racism.
We will have a growing number of carefully selected flavours and blends of great tasting coffee for you to choose from. We start by offering an exclusive signature blend.
Details:
1 pound per bag which yields 48 6 ounce cups of coffee. We offer light, medium and dark roasts.
Shipping and handling is extra. Our supplier stated it will be at least a standard 3 weeks for delivery after we place a minimum order. Once we can identify which blends and flavours that are the most popular, we will begin to place preorders so we will have inventory in stock.
Do you prefer hot chocolate? Simply place your order by clicking the button above.
More details to come!
A consistent conversation ultimately leads to results. Drinking our coffee is always popular. Visit the main Facebook page: www.facebook.com/silencetheviolenceandshuntheguns/ in the shop and photos section or the Canadian Facebook page: www.facebook.com/silencetheviolenceandshunthegunscanada/ in the photos section to see the entire line of items. Buy here!