Our book of community allies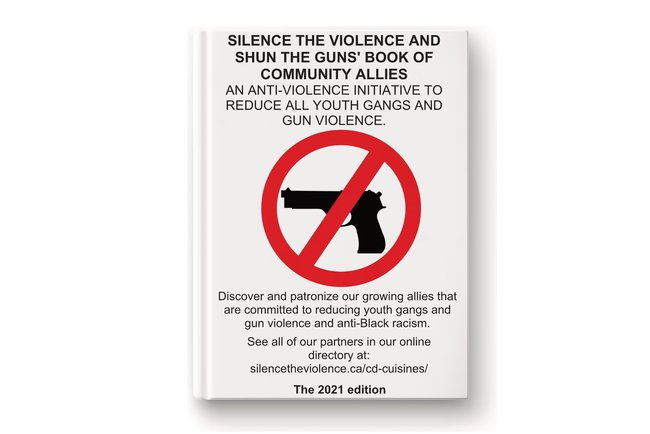 - Social and economic exclusion.
- At-risk youth and youth gangs.
- Illegal gun ownership and weapons.
- Female violence.
- LGBTQ violence.
- Violence by the police.
- Racism.
Fact: Gun violence increases every year with incidents always spiking starting in the spring to the end of fall. The majority of at-risk youth,
who have been and are still being economically and socially left behind, are Black. Our objective is to continue to provide adequate economic opportunities to at-risk youth and the communities they live in to close the wealth gap before they get recruited into gangs.
The Silence the Violence and Shun the Guns' book of community allies will be offered for free by our reps to supporters who buys our items. You can see all of our community allies in our online directory here. 
If you operate a business and you want to join our growing number of community allies, arrange to place your business' ad in our book of community allies by calling or texting us at: 647-606-3519.
The projected date to begin distributing the completed  book is for June 1, 2022.