The coffee mug.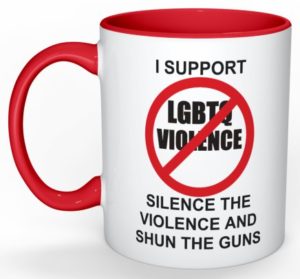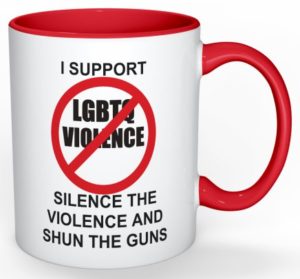 And the matching coaster.
$30.00 CDN each
- Social and economic inequality.
- Violence against LGBTQ.
- Orlando nightclub shooting on June 12, 2016.
One of the most effective ways to incite and keep the conversation going as you use it at your office or home. This is one of a number of items for LGBTQ product line. A consistent conversation ultimately leads to results. This monochromatic and ambidextrous item is especially popular during the winter months. Add the matching coaster for a total of $50.00. Visit the main Facebook page: www.facebook.com/silencetheviolenceandshuntheguns/ in the shop and photos section or the Canadian Facebook page: www.facebook.com/silencetheviolenceandshunthegunscanada/ in the photos section to see the entire line of items. Buy here!